Categoría: 3 estrellas
1 km far away from El Raso, small village at the foot of the Mountain Chain Gredos, among fig trees and cherry trees in a privileged natural environment to get lost among  its mounts, rivers and valleys.

The Fig Tree of Sayuela has 3 COTTAGES AND 4 LUXURIOUS RURAL APARTMENTS. The houses are built with materials from the area: stone, wood and forge, with a rustic style.

Our lodgings are located in a farm of more than 100.000 m2, in the South face of the Mountain Chain Gredos next to the Regional Park and the reserve, bordering with the Edge of Extremadura and the Valley of Tiétar.

The farm El Higueral de la Sayuela is 1,5 km from the village El Raso and 3 km from Castro Celta, 2 km from the Gorge of Chilla and 3 km approximately from the Gorge of Alardos, area of natural pools suitable for the bath.

The lodgings El Higueral de la Sayuela have wonderful views during the whole year to the Peak of the Moor Almanzor, the Brothers and the Reservoir Rosarito where the relax and the enjoyment are guaranteed. Ideal setting to spend some days and being in contact with the nature.

Next to the lodgings a natural stream flows and they are surrounding by more than 1.000 hectares, 15.000 m2 of the green area and any kind of fruit trees inside the farm such as cherry trees, olive trees, orange trees, banana tree, pear trees, plum trees, peach trees, apricot trees, quince trees, kiwis, kakis, grapevines and an orchard with vegetables and legumes.
 
15.000 of green area
WHERE TO GO
Castillo de la Triste Condesa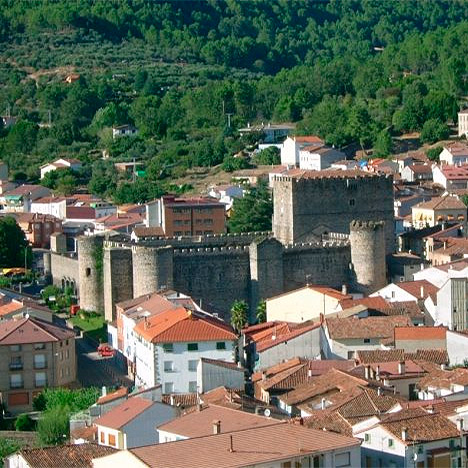 También conocido como Castillo del Condestable Dávalos El castillo de la Triste Condesa se eleva junto al río Arenal, en la parte más baja de la población y se asienta sobre las rocas graníticas sin c...
Grutas del Águila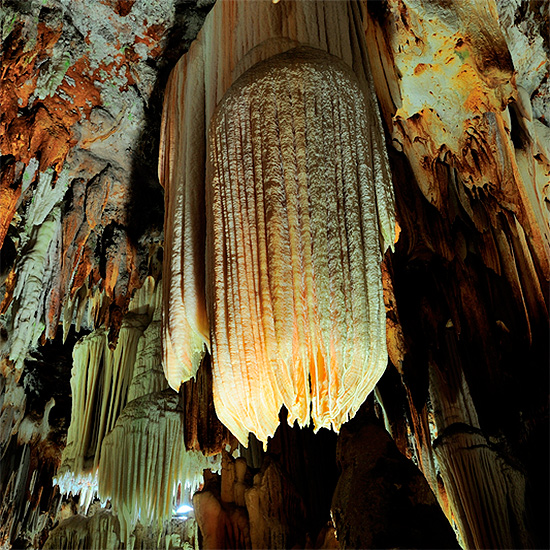 Estas cuevas, que tienen alrededor de tres millones de años, están situadas al sur de la provincia de Ávila, en pleno Valle del Tiétar. La Gran Sala de la Caverna atesora formaciones caprichosas que m...
Pozo de las Paredes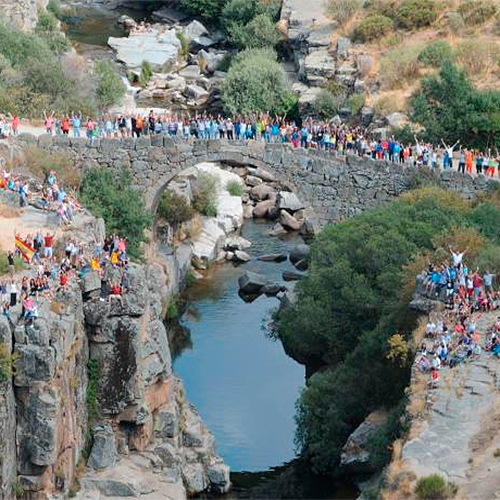 Es una profunda poza con un puente romano cuya fotografía muchas veces ha servido para resaltar la belleza y el grado de conservación de toda la Sierra de Gredos y su Parque Regional. Cerca del puente...
UPCOMING EVENTS
Los Escobazos
En Jarandilla de la Vera, del 7 al 8 de diciembre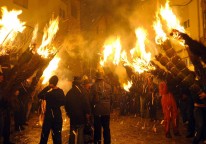 La tradición manda celebrar la Inmaculada Concepción a golpe de escobazo.. Cada año la noche del 7 de diciembre la localidad de Jarandilla de la Vera se ilumina con las escobas de retama ardiendo en h...
Lluvia de pétalos
En Jerte, del 10 de abril al 3 de mayo de 2019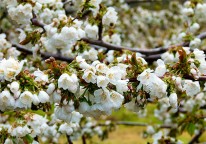 En torno a las flores el Valle de Jerte celebra tres momentos especiales: Despertar del Valle, Fiesta del Cerezo en Flor y la Lluvia de Pétalos. Con esta última celebración se despide el Valle de las ...
Danzantes del Cristo
En Garganta La Olla, 14 de septiembre de 2019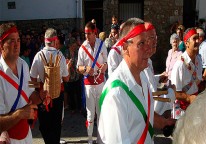 Desde la ermita del Cristo del Humilladero sale la procesión (14 de septiembre) que se engalana con la 'Danza de los Palitroques', donde ocho danzantes bailan al ritmo de la flauta y el tamboril y gig...
ENVIRONMENT´S INFORMATION
El Raso
Village of the municipality from Ávila of Candeleda which is located in a fort that is from the most complete archeological sites of the Proto history of the Castilian plateau and it is from the V to the I century a.C. The different ranches or cattle fold. Through El Raso and Candelada you can enjoy the paths through the gorges, with wide bath areas; hiking through one of the varied routes, with different profiles depending on the difficulty of the track; horseback riding, by canoe, cultural walks through the streets of the village, with its framework houses and buildings of big cultural historic value, like The Church of Our Lady of the Assumption or the Hermitage of Saint Blas.
Tours
The Gorge of Alardos with its Romanesque bridge Tejea or La Blanca. In the area there are monuments of touristic interest such as Castro Veton de El Raso (IV b.C century) or the monastery of San Pedro de Alcántara. The Romanesque Road of Puerto del Pico, the Caves of Aguila or the Bee Museum of Poyales del Hoyo. If you want you can go further and it is suitable to get in Vera of Extremadura which is splashed of beautiful villages that are declared of National Touristic Interest, up to the Monastery of Yuste.
Activities
For the travellers we will say that the routes by foot through the mountain chain and the possibilities of practicing different sports are very varied. In almost any localities there are specialized businesses that offer guided hiking, horseback riding or quads. Of course, the awesome landscape of the Mountain Chain of Gredos.